Nothing Yet, but Keep Checking. Darn Covid!
read more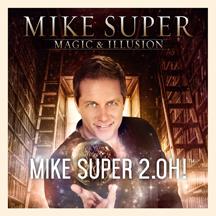 October 26, 2019 Save The Date! Mike Super "2.OH!" All New Show! Saturday, October 26th Zionsville Performing Arts Center Tickets on sale August 1st at super.tix.com
Website design funded in part by a grant from the Community Foundation of Boone County.
© 2023 Play On Zionsville
PO Box 5084, Zionsville, IN 46077
Website maintained by