No Results Found
The page you requested could not be found. Try refining your search, or use the navigation above to locate the post.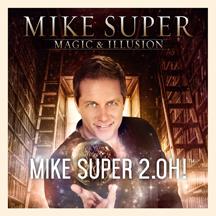 October 26, 2019 Save The Date! Mike Super "2.OH!" All New Show! Saturday, October 26th Zionsville Performing Arts Center Tickets on sale August 1st at super.tix.com
June 15, 2019
Support your kids & other future musicians by donating your fabulous stuff!
Next annual sale coming in spring/summer of 2020!
Second City Comedy  "Fully Loaded" Saturday, September 19. 2015 Chicago's legendary sketch comedy theatre, the Second City is featuring some of the best sketches, songs ,and improvisations from the Second City's 55 year history.   From the company that launched the...
Website design funded in part by a grant from the Community Foundation of Boone County.
© 2019 Play On Zionsville
PO Box 5084, Zionsville, IN 46077
Website maintained by